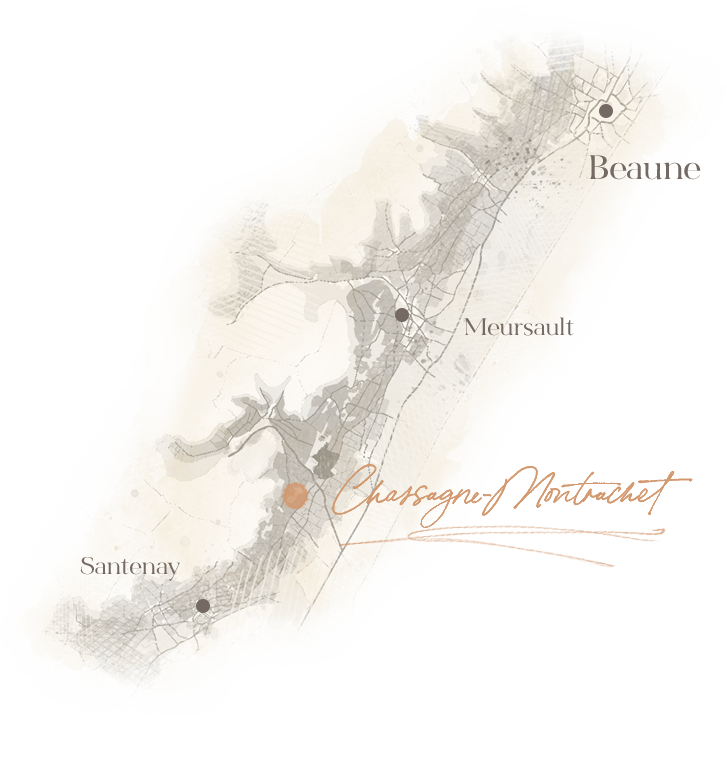 Chassagne-Montrachet

as a Playground
Domaine Philippe COLIN was established back in 2004. Today, we either grow or farm 5 ha -12.5 acres- of vineyards around the village of Chassagne-Montrachet, in the southern part of Côte de Beaune.
The annual production is 35,000 bottles —22,000 in 2021 due to frost. Whites and reds break down into eleven appellations -ten in 2021 because Chassagne-Montrachet 1er Cru En Remilly was 100% frosted-, giving you the opportunity to sample an outstanding wealth of terroirs.
After taking viticulture and oenology at La Viti de Beaune, Philippe entered the family business in 1988, working at 18ha (45acre)-big Domaine Colin-Deléger in Chassagne-Montrachet.
In 1993, younger brother Bruno joined in. Philippe picked a lot from his parents, while building skills up that turned him into a passionate winemaker. The idea of setting up his own wine estate gradually grew in his mind, as he asserted himself more and more.
Therefore, when Bernadette and Michel decided to retire in 2003, the Colin brothers made the decision to create their own businesses, in line with their respective approaches to winemaking.
Domaine Philippe Colin came into being, thanks to this ambitious winemaker who was willing to carry on the legacy of his parents and grandparents, Andrée and Georges Deléger. The winery throve and wines became much sought-after. In the meantime, Philippe surrounded himself with good staff.
In 2021, he in turn decided to hand over two thirds of the estate vineyards to his son Simon -who now sells wine under his own label-, while keeping 5 hectares that are mostly rented from his mother's sisters and his partner, Gwenaëlle BIDAULT. In summer 2022, offices and storage were moved to a former family house located at #1, Impasse des Crêts -Philippe's parents living at #3-, in 'downtown' Chassagne-Montrachet. Back to basics, in a way. By downsizing, he saved himself time to meet his new, South African challenge going by the name of: Topiary Wines. There, he grows Syrah, Cab & Chardonnay vines, and harvest takes place in February!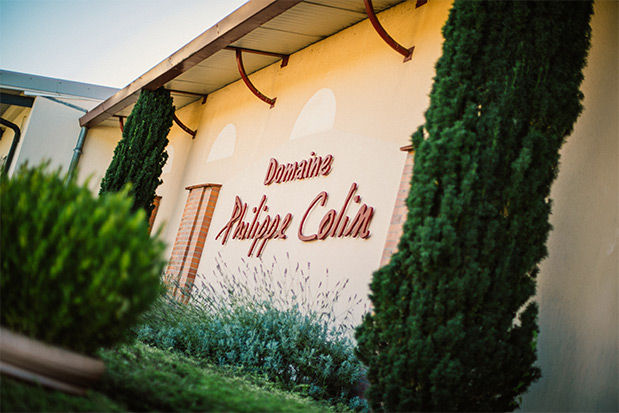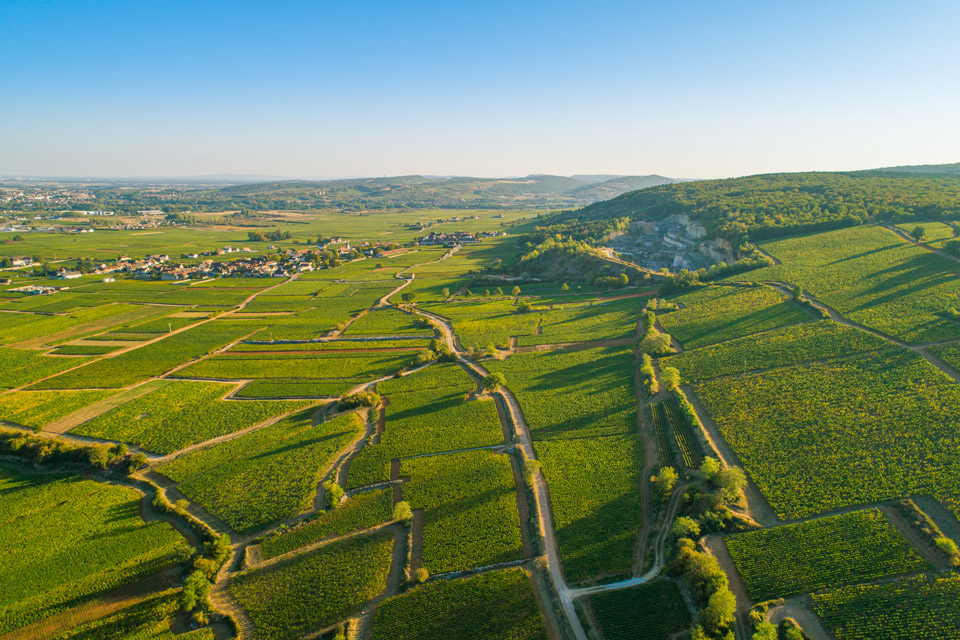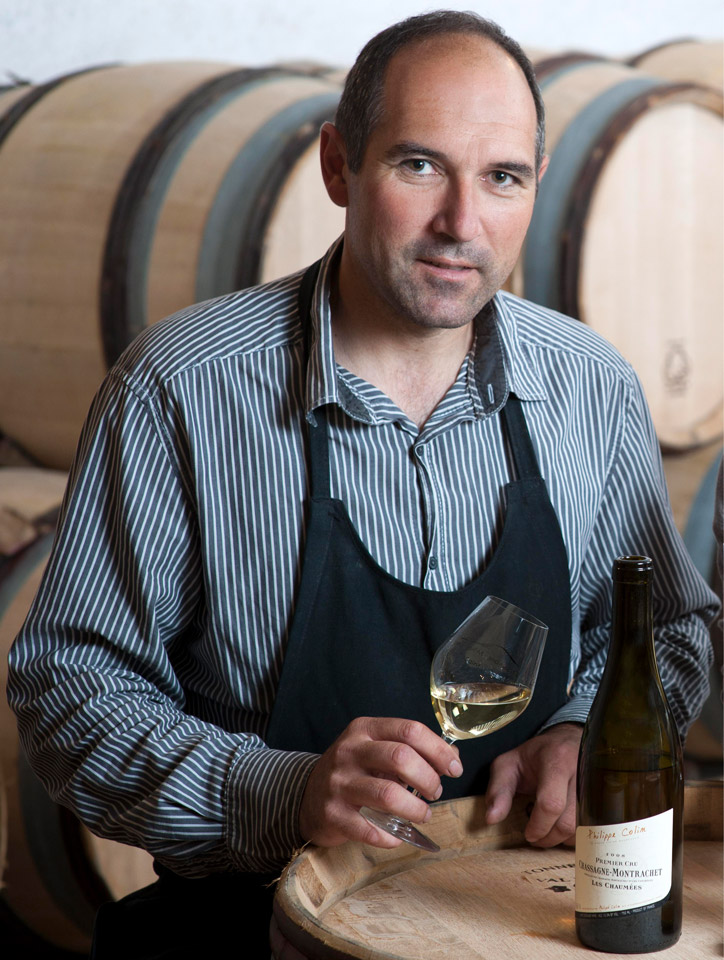 Working Fields

the Nature-Friendly Way
'LUTTE RAISONNÉE' AT THE UTMOST
We have a very hands-off approach to viticulture: The idea is to let Nature grow by itself and limit the use of phytosanitary products.
Even though Philippe spends half of his time at Chassagne-Montrachet and the other half in the South-African city of Franschhoek, he is always busy supervising any key step throughout the year.
We handpick grapes at their best maturity, depending on yields and weather conditions.
We make taut, well-balanced wines with beautiful acidity. Pneumatic press is used for slow and soft extraction of the juice. No over-ripeness here.
Our Pinot Noir grapes are 100% destemmed and undergo a cold soak. Vinification takes place in temperature-controlled, stainless-steel vats, where alcoholic fermentation starts on natural yeasts.
Ever since 2011, the cork has been pushed down an extra couple of millimeters at bottling and topped with technical wax, before shipping. This helps us fight premature oxidation -sometimes shortened to 'premox'- and preserve the wine's integrity. We want every bottle in a case to taste the same!
Fresh,

Fruit-Driven Wines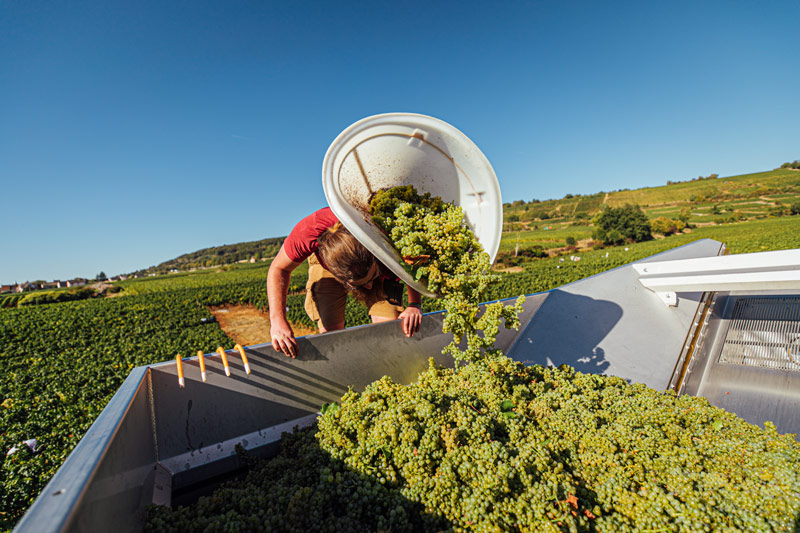 Ageing in Oak

For 10 to 15 Months
Ever since the 2021 vintage, all our whites & reds have been aged in 500-liter barrels, as we do not want the oak to overpower the fruit. Every year, we may choose from five cooperages supplying us with medium-toasted and fine-grain barrels. We do some bâtonnage, or lees stirring, to add extra backbone to the wine and then bottle by gravity, after light filtration.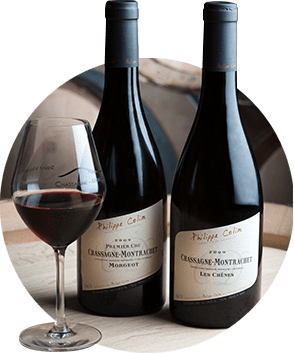 Click here to read more about our eight whites & three reds.